The following is a translation of an article originally in Japanese.
More and more firms in Japan and around the world are recognizing the importance of D&I, and reforming their approaches to it. Global asset manager Nikko Asset Management is one of the firms that has blazed a trail in Japan as an early promoter of D&I. We asked Japan national wheelchair rugby team player Yukinobu Ike, a Nikko AM employee, and Stefanie Drews, Senior Corporate Managing Director, Global Executive Committee Member and Head of Corporate Sustainability, for their insights on creating a corporate culture in which anyone can grow and thrive.
Stefanie Drews:
Firstly, congratulations for your victory in last year's world championship. We watched you play on TV in the office and it was extremely exciting.
Yukinobu Ike:
Thank you very much. It was great to get such a warm welcome from everyone at the firm when I came back to Japan.
Stefanie Drews:
You are the first athlete we have welcomed to Nikko AM and it's a great source of pride for us to see a coworker compete on the world stage. It was also a very bonding experience for everyone at the company to cheer you on together.
Yukinobu Ike:
I'm very grateful to everyone for the flexibility I have been given at work, allowing me to spend so much time on my daily training, and regularly travelling to matches. Nikko AM has been an ideal employer for me because this part of my life is so actively supported.
Stefanie Drews:
Even with your busy schedule, it is great for us that you take time to join in company activities too.
Yukinobu Ike:
I have a lot of opportunities to speak at training sessions and seminars inside and outside the firm, and I am so pleased that the participants are interested in hearing about my experience.
Stefanie Drews:
Your journey to your brilliant success is a very moving story. I am sure it inspires many of those who hear about it.
Learning from Experience
Stefanie Drews:
Disabled/Para-sports seem to be less well known and less popular in Japan than in places like the US and Europe.
Yukinobu Ike:
It may be that people have a preconception that such sports are less fun to watch than sports with able-bodied athletes.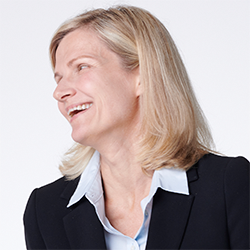 Stefanie Drews:
They are really missing out! With wheelchair rugby, the crashing of the wheelchairs into each other on the one hand, and the careful strategic play on the other hand, it is truly a wonderful sport to watch.
Yukinobu Ike:
Yes, people's opinions tend to change once they've actually seen a game. It's of course very gratifying to hear people comment how much fun they had watching a game.

Stefanie Drews:
It is so often the case that without really engaging in something, it is hard to understand it. It's common for people with different experiences to wonder how they will be able to relate to each other, but taking that first step of building relationships with those different from yourself is critical to recognizing and supporting diversity.
Yukinobu Ike:
That's right. What I do and my sport are now better understood and I get such great support that I'm able to go that extra mile in my games. It's become second nature for me to feel that winning is part of my work for Nikko AM.
Stefanie Drews:
And that support will only keep increasing as more people gain that understanding. However, the fact that you work so hard is something that everyone can identify with, regardless of the field they are in.
Yukinobu Ike:
In some way, you coming from a foreign country to work in Japan makes you a minority too. Do you ever feel that works against you in your career?
Stefanie Drews:
At the beginning it did take me a while to get used to the very unique work ethos here in Japan. But the employees at Nikko AM are very open to foreign cultures due to the regular communication they have with our overseas offices and the large number of foreign nationals who work in the Tokyo office.
Active Involvement of Women
Stefanie Drews:
Japan is very focused on helping women play a more active role in the workplace than has been the case historically, and this is the case here at Nikko AM too. Back to your work as an athlete – I was very pleasantly surprised to hear that there was a woman playing in the Japan national team with you.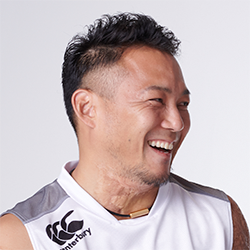 Yukinobu Ike:
A lot of people are surprised to hear that men and women compete together in our sport given how physical it is. Wheelchair rugby players are divided into classes by assigning points according to the severity of their disabilities and each team has a set number of points. Adding a female player to a team allows a team to have an extra 0.5 points.
Stefanie Drews:
I suppose that also has an impact on your strategy?
Yukinobu Ike:
That's right. At first we were cautious when she joined the team, but she hit us hard in our practice session, and we realised we could be equally tough with all players. She is a very important part of the team.
Stefanie Drews:
Here in Japan there can be concerns about clashing with the opposite gender at work (although it would be of course be psychological not physical!), when in fact just like in your case, they can recognize each other as important parts of a team. Overcoming such gender biases is critical to ensuring we are all working as equals.
Getting Everyone Involved
Stefanie Drews:
Ike-san, it is wonderful having you at the firm, and having you be a true representation of how important it is to accept our difference and working together based on that acceptance.
Yukinobu Ike:
I've also gained an even wider perspective since joining Nikko AM and I feel that promoting Diversity & Inclusion enriches the perspectives of everyone involved. It would be great to see even more firms support the positive effects of diversity.
Stefanie Drews:
I'm looking forward to seeing continuous improvement in the working environment here in Japan, ensuring that this is a country where anyone and everyone can grow and thrive in their workplace.
---
Stefanie Drews:
Senior Corporate Managing Director,
Global Executive Committee Member and Head of Corporate Sustainability
Stefanie joined Nikko AM in 2014, having previously spent her career at Morgan Stanley and Barclays Wealth & Investment Management. She has a BA from Oxford University and an MBA from Harvard University.
Yukinobu Ike:
Wheelchair Rugby
Captain of the Japan National Wheelchair Rugby team
Born in 1980, Yukinobu Ike captains the Japan National Wheelchair Rugby team and joined Nikko AM in 2015. Having lost a limb following a traffic accident when he was 19, he became active in wheelchair rugby and went on to play for the Japan national team. Yukinobu Ike competed in the GIO IWRF Wheelchair Rugby World Championship in August 2018, guiding Japan to its first gold medal in the competition.