Nikko AM aims to support a range of causes largely focusing on children's education. This is done through four main pillars; holding finance education seminars for youth and parents, volunteering, charitable donations, and disaster relief.
Internship for Syrian Graduate School Students
---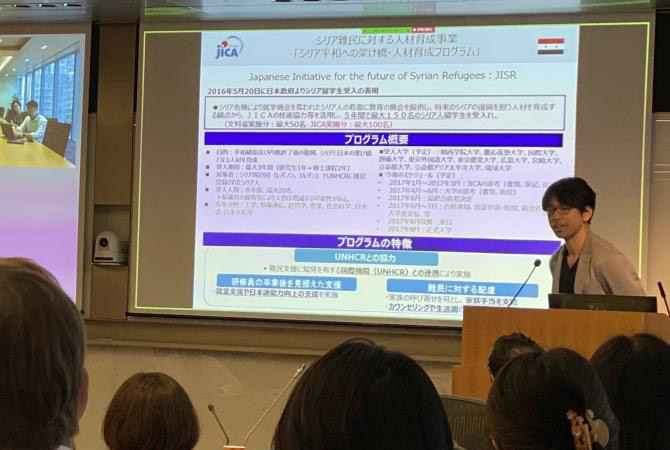 In September, 2019, Nikko AM Tokyo hosted an internship for Syrian graduate school students, providing 3 participants with experience and skills for working in a professional environment in Japan. The interns are members of the programme Japanese Initiative for the future of Syrian Refugees (JISR), which is implemented by the Japan International Cooperation Agency (JICA). The programme was introduced to Nikko AM through its relationship with UNHCR.
Pictured is Mr. Kunihiko Kabe from the Japan Association for Refugees (JAR), who spoke to Nikko AM employees regarding details of the programme.
Finance Education Seminars for Youth
---
Summer Family Money Seminar
Since 2011, Nikko AM Tokyo has held workshops for children and families to learn about managing money. The workshop aims to make financial education a fun experience and to contribute to the promotion of financial literacy for the society.
Kids' Exciting Innovation Summer School
In August of 2019, Nikko AM Tokyo hosted "Kids' Exciting Innovation Summer School", a special summer event for 5th and 6th grade students teaching the children how innovation can change the world. This was the first event of its type our company had ever hosted, and focused on outer space. The children were presented with tangible instances of innovation to foster their curiosity.
The Volunteers Group to Send Wheelchairs to Overseas Children
---
Nikko AM Tokyo supports this organization, which takes unused wheel chairs, and refurbishes and sends them to children in disadvantaged situations who do not have easy access to wheelchairs of their own. Our employees participate in the group's volunteer event to clean wheel chairs twice a year.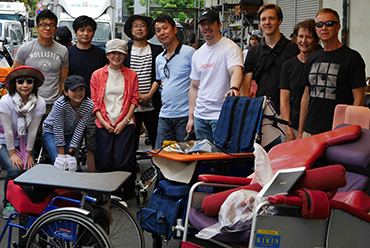 FIT for Charity Run
---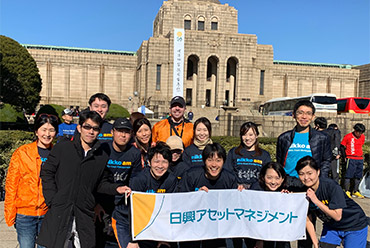 Nikko AM Tokyo has sponsored and participated in the Financial Industry in Tokyo (FIT) for Charity Run since 2006. Made-up of financial institutions, this annual event raises funds to support NPOs in Japan.
Charitable Donations
---
Selected by employees, the efforts focus mainly on children and children's education worldwide. Every two years the Charitable Donations Committee, made up of employee volunteers, reviews NPOs towards which employees can donate. The Firm then matches each donation.
Teach For Japan
This organization selects young leaders motivated to making a change in our current school systems. It runs a training program for the leaders, who are then employed for two years in public schools throughout Japan to expand opportunities for children.
Agenda Yamagata
This organization creates and offers music training to support children with mental disabilities.
maggie's tokyo
This organization provides support for cancer patients and their families by providing a tranquil environment where they can relax and enjoy quality time.
Disaster Relief Donations
---
The Nikko AM Employee Charity Program has also collected donations for natural disasters including the disasters that took place below:
2020 July Flood Relief
2019 Typhoon 15・19 Relief
2018 West-Japan Flood relief
2016 Kumamoto Earthquake relief
2015 Nepal Earthquake relief
2013 The Philippines Hurricane relief
2011 East-Japan Earthquake and New Zealand Earthquake relief
2010 China Donghai Province Earthquake relief